Fieldpro Requirements
We recommend Windows XP or higher, 1 GB Hard Drive space and 256MB of Ram be available.
Stormpromax Requirements Solutions require only an internet connection and Internet Explorer 6 or higher.
Contact us for more information.
click here


Stormpromax
eases the task of managing compliance of multiple sites and permits for:
The Compliance Inspection Manual provides guidance on NPDES inspections.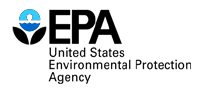 These procedures are fundamental to the EPA NPDES program and provide inspectors with a method for conducting inspections.
download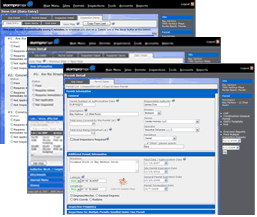 Stormpromax is our enterprise solution for stormwater compliance tracking. The enterprise solution has all the features of Stormpro with additional features and enhanced functionality.
The workgroups and multi-media features provide immediate detailed site information, permits, inspection data, NPDES reporting, responsive actions, photos, audio, video media for the review of members of your group.
In addition to your workgroups, our Enterprise Edition allows unlimited third party access settings to expand your workgroups outside of your organization.
Below is a sample of our features. If your organization requires a user-friendly, cost effective web-based solution Stormpro or our field solution Fieldpro.
Site, Permit & Inspection Tracking
Customized BMP Task Lists
Lots & Area Section
Automatic Email, Report & Distribution
Workgroup Sharing Solutions
Unlimited User Access Levels
Customized Inspection Questionnaires
Customized Action Lists
Automatic Email, Report & Distribution
Interactive Map Feature
Online Work Authorization
Unlimited Third Party Access
Inspection Frequency Control
Unlimited Document Attachments
SSL Security True 128-bit Encryption
Daily Data Backup & Storage