Commitment to the Home Building Industry's NPDES Compliance Tracking.
Our team of designers and technicians are ready to help with your compliance requirements. Stormpromax incorporates continued development to meet the industries changing requirements and customized services to meet individual client needs.

Agency Compliance can be a challenging task
.
Our staff recognizes that agency compliance can be a challenging task. We are available to assist and consult with you through the process. In the best interests of our environment and your organization, we have created quick links to a selection of helpful resources as references.

Stormpromax is a complete compliance tracking solution.
We provide you and your organization with peace of mind knowing you're ahead of the competition when it comes to compliance risks.
A few examples of industries that Stormpromax supports:
BMP Inspectors & Installers
Engineers
Consent Decree compliance
Tenant Airport Compliance
click here


Custom Solutions
Overview of a variety of customized services

Comparison Chart
Which product solution fits your requirements

F.A.Q.
Frequently Asked Questions

Our History
The History of Stormpromax & our Solutions
click here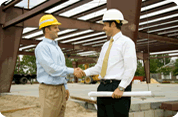 Stormwater compliance tracking no longer needs to be a challenge with the Stormpromax system.
Homebuilders face many challenges including a fluctuating market, timelines, client expectations and cost.  The EPA mandates, along with many local governments that homebuilders not only prepare a SWPPP for each of their sites but perform ongoing inspections to ensure that water quality standards are met.  The tracking of these inspections and the associated reports has often been viewed as a challenge to the contractors and homebuilders.  Violations within these areas has, many times, led to the implementation of a Consent Decree and/or associated fines.  .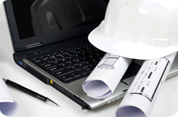 Stormpromax automates the compliance tracking process from new inspection notifications to inspection report distribution.
The system provides constant automated reminders when inspections are due, inspections have been done, responsive actions have been corrected and many more.  The Stormpromax system allows the homebuilder to track the compliance down to the individual lot level using our "lots wizard" function creating a more comprehensive inspection report for the environmental agencies.  Stormpromax takes the guess work out of stormwater compliance tracking allowing the homebuilder to spend less time and manpower on compliance and more on the homebuilding process.